Leningradsky ZOO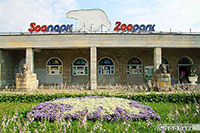 Lenindgrad Zoo
is a unique museum of wildlife in the heart of St. Petersburg. Today it houses more than 600 species of mammals, birds, fish, and invertebrates from various places on Earth. It is an educational environmental institution which allows you within the city boundaries to learn about the planet's biological diversity, expand your biological, zoological, ecological horizons, and, of course, spend some great quality time here!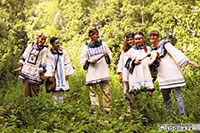 Leningrad Zoo welcomes visitors all year round. In summer most of the exhibits are open in the outdoor enclosures, while in winter all the cold-sensitive animals are placed into the indoor heated areas available for viewing.
To learn. To see. To touch.
There are many interesting and educational interactive exhibits at the Zoo, such as our "Pathfinder Track" which brings you in contact with local wildlife and "Rural Domestic Life" recreating the elements of life in a village at the end of the 19th – beginning of the 20th centuries.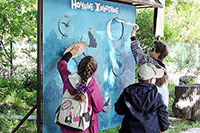 Besides, there's also a "Riding Circle" here, and anyone can ride a horse, a pony or a donkey, or have a ride in the cart. Young visitors are invited to the "Children's Zoo" where you can encounter geese, a cow, different kinds of chickens, and other farm animals as well as interact with Cameroon pigmy goats that you may stroke, feed with the Zoo tidbits, and take photos with.
Historical and cultural heritage.
Our Zoo is also a historical and cultural centre. Founded in 1865, it has preserved its original outline and is an important part of the city architecture. Since its opening in the 19th century, there has been only one closure of the Zoo in those most horrific autumn and winter of 1941-1942. At the Zoo there's a museum "The Zoo during the Siege of Leningrad" which displays the living and working conditions of staff members at that period of struggle for both the country and the city. Here you can see the exhibits demonstrating the hardships of people and animals: shell fragments found while repairing and reconstructing the Zoo, war-time photos, household objects belonging to the staff members, "filling" additives to animal food, etc.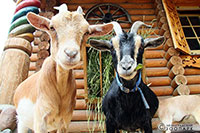 Special events and holidays.
Besides going on your own tour around the Zoo, you can enjoy various special events, excursions, free public feeding conducted by zoo-keepers, membership education sessions for children, educational events with tame ambassador animals outside the Zoo, and many other things.